​
​Marriage fight takes centerstage
'Plays' addresses same-sex marriage
By Ted Johnson
May 23, 2011
​
Poll after poll shows a shift toward support of same-sex marriage, a trend that is reflected in the elements that brought together "Standing on Ceremony: The Gay Marriage Plays."
​
The program of poignant and political one-acts, running Mondays through June 27 at the L.A. Gay & Lesbian Center, come from a mix of straight and gay playwrights and presented by a rotating series of straight and gay actors. Scribes who contributed works include Paul Rudnick, Neil LaBute, Moises Kaufman, Joe Keenan and Jeffrey Hatcher. Most reflective of the state of current debate may be "On Facebook," from Doug Wright, in which the actors recite a real Facebook thread of arguments for and against same-sex nuptials. What comes through is a skewering of the way that the comments on online forums tend to drift to the high and mighty.
​
The show was conceived and is directed by Brian Shnipper, who recalls a moment before the 2008 election when he was with his partner at home and realized that "it looked as if Obama was going to win and that we were about to lose Prop. 8," he said, referring to California's ban on same-sex marriage. "I thought, 'What could I do?' "
​
The show actually debuted as a one-night benefit at the El Portal theater in 2009, and, with producers Joan Stein and Stuart Ross and associate producer Allain Rochel, gained momentum and press attention with a subsequent performance in New York and a series of stints at the Largo at the Coronet Theatre in Los Angeles. Stars such as Kathy Najimy, Matthew Broderick, Debra Messing, Zachary Quinto and Jason Alexander have performed. On the bill for tonight's performance are Julie Hagerty, John Glover, Rachael Harris, Bill Brochtrup, Paul McCrane and Jane Kaczmarek.

Shnipper said that he'd like to see the show move to middle-America regional theaters and universities. The show also will respond to the news cycle, with more one acts added "as the issue progresses and states one-by-one hopefully give us our rights. Then the evening will take a different direction."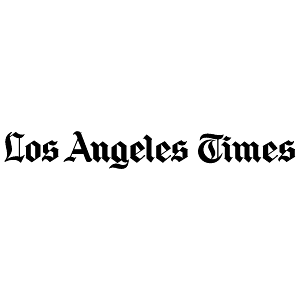 ​​The Spotlight: Brian Shnipper of Standing on Ceremony: the Gay Marriage Plays
May 18, 2011​
​
When California voters banned gay marriage in 2008, Brian Shnipper didn't take to the streets in protest; he called his playwright friends. It was the beginning of what would become "Standing on Ceremony: The Gay Marriage Plays," a collection of nine one-act plays by writers such as Neil LaBute, Paul Rudnick and Wendy MacLeod. Two-and-a-half years and a couple of benefit performances later, the show, directed by Shnipper, is running at the L.A. Gay and Lesbian Center and with a rotating cast of celebrity performers.
​
When you first asked these playwrights to do this, did you give them any guidelines?
​
The only thing I told them was that I didn't need 10 love letters to gay marriage.
​
Some of the plays were written by straight, married-with-children playwrights. Were you surprised by their insights?
​
In terms of somebody like Neil LaBute, whose characters tend to be misogynistic and definitely come from a heterosexual world, you don't think he's going to write with such tenderness and such beauty about these two men who love each other as much as they do.
​
Do you have a favorite?
​
I love all my babies. What's really great about the evening is that there's no clunker.
​
Do you think the people who are seeing this show aren't necessarily the people who need to be seeing this show?​​
​
This is the first time it's been done in a theater that you could consider preaching to the choir. But now that we're open and we're getting amazing [reviews], we can reach out to a wider audience … [We're hoping to go] to regional theaters, to Kansas, Mississippi, to universities, to places where people need to hear this.
​
Is this social activism on a stage?
Yes it is. But I try to make it as personal as possible, because I don't think you reach people through politics; you reach people through the personal. I really set out to create an evening that — sorry to be cliché — made people laugh, made people cry, made people think, because that's how you change people's ideas.
​
— Jason Kehe
​​​
Taking a Stand for Gay Rights​
by Janet Thielke ​
September 7, 2009
​​
For most, November 5th, 2008 is a day synonymous with celebration as President Barak Obama was elected the first African American president. But, as the streets cleared of celebrators and the patriotic-colored confetti settled, so settled a sad realization for Californians. Proposition 8 passed, and with it a terrible disappointment for the gay community and its supporters.
​
Attic Theatre's Artistic Director Brian Shnipper recalls the devastating moment and his immediate reaction. "I was just standing in my kitchen and I thought, what can I do? What do we do as artists?" Shnipper followed a long-standing tradition: when faced with injustice, art becomes an obligation to catalyze social change and artists become provocateurs. "I knew it was imperative for us as theatre artists to collectively respond and add our voices to the argument," Shnipper says. "A title popped into my head. I thought about what would I call it, and I thought: Standing on Ceremony."
​
Although Standing on Ceremony has evolved into the star-studded event being performed this weekend, Shnipper started out simply by seeking artists who were, like himself, incensed by the Prop 8 decision. "Initially the inspiration was to ask ten gay authors," Shnipper recalls, but the importance of establishing diversity swayed his opinion. "I thought: No, if we're asking for equality within a community – and basically we're asking for equality within the straight community because the gay community is already behind it – then you have to have both gay and heterosexual voices. So we wanted gay men, we wanted gay women, we wanted straight men, we wanted straight women. We wanted a mixture. We wanted to hear everyone's voice."
​
Getting "everyone" on board started with going to old friends. "I asked three authors I had worked with prior." Of the first three, the two who were ultimately able to join the project were Roberto Aguirre-Sacasa and Jeffrey Hatcher.
​
Hatcher's play, White Marriage, looks at the internal struggle of "coming out" and homosexuality in a family stretched thin by long-standing repression. "Hatcher is writing dueling monologues about a couple," summarizes Shnipper. "By the end, you get the idea that the husband is probably gay and that their child might be gay. They're trying to talk to the child to say to him that if this is the situation, you have our blessing, you don't have to go through with this marriage."
​
Jokes Hatcher of his involvement and piece, "I wrote White Marriage because I was asked by Brian Shnipper, which is good reason enough. But the subject of 'white marriages' has always fascinated me, which drives my wife to drink."
​
With Aguirre-Sacasa and Hatcher declaring their involvement and support, Shnipper was able to get theatre permission and a venue. Most of the later playwrights came on through agents and managers, but regardless of how they became involved, they all have strong feeling about the cause and the gay community.
​
Says Jose Rivera, author of Pablo and Andrew at the Altar of Words, "Whenever there are laws that separate people who love, something is wrong. Gay or straight we all speak out because we're all potential targets. Justice should always be on the wide of love."
​
Writer Wendy MacLeod of Straight Talk saw her involvement as the way she could most help: "I wrote the play because I can't write a giant check (to support gay rights)."
All of the plays being performed were written expressly for Standing on Ceremony, with exception of Terrence McNally's piece Sur La Mer, which was recently produced in New York. Still, McNally knew he wanted to be involved with the event because of his personal experience. "My spouse and I got married in Vermont five years ago. It was a tremendously moving experience and raised the ante in what was already a great relationship a hundred-fold," says McNally.
​
McNally believes legalizing homosexual relationships is vital to establishing equality. "I'm doing this because I believe full civil rights for gay men and women will never be achieved unless our personal relationships are recognized, dignified and legalized," he says. "Perhaps we cannot end society's homophobia except by continued social intercourse – but we can definitely end legal homophobia with the stroke of a pen."
​
Other plays are similarly civil-rights oriented. Shnipper describes Marcus Gardley's play One Last March on Rome as "two older black men who are comparing their civil rights moment in the 1960s to today's civil rights."
​
Says Gardley of his inspiration for the piece, "When one group has certain rights and another group are denied these same rights for whatever reason – then peace and justice do not belong to everyone, everywhere, all the time. I am compelled and honored to speak through my words for my community and for all people who believe in peace and justice."
​
But audience members need not fear their night will be filled with preaching. While the authors all have a message, Shnipper was careful to pick plays with a diverse range of genre, subject matter, and tone. "It's a really eclectic mix," Shnipper assures. "Once I had a certain kind of author, I began looking for writers that were polar opposites."
​
One of the more "polar" pieces is Doubtless by Albert Innaurato, briefly summarized by Shnipper as "two lesbian nuns who want to divorce Jesus so they can marry each other." Innaurato agrees, "I hoped in a small way to write a totally subversive work. It is my gift to the Christo-fascists who have run and ruined this country, and are longing with their hatred and lies to do more damage." While the piece satires and is in sharp opposition to blind religion, Innaurato also speaks strongly towards the positive ideals behind any relationships, gay or straight. "My challenge was to balance the loathing I feel with a celebration of the love people of the same sex can feel for one another," he says, "knowing in that love, a moment of sheer joy."
​ Just such a celebration has gathered quite a collection of talent to perform the staged readings. Hosted by Coco Peru, the evening also includes the talents of Jason Alexander, Debra Messing, Peter Paige, Alfre Woodard, and Zachary Quinto, to name a few.
​
Like the writers, most of the actors were drawn through people they knew. "It was kind of: call your friend and see if they want to do it," says Shnipper. "Zachary is good friends with Susan Miller and she called him up. Jillian Armenante, who I've known since college, came on immediately because I asked her to. She had acted with Dan Futterman and Amy Brenneman and they've all done these kind of events together so she immediately got them involved." While the draw of working with friends helped, Shnipper doesn't deny that most came on "because of the cause and because of the gay community in California."
​
As all the necessary elements – world-class playwrights, subject-sensitive plays, and astounding talent to read them – come together for the show this Saturday, everyone involved still keeps their priorities straight. When asked what he would like an audience member to take away from the performance, Shnipper doesn't hesitate: "That marriage is a right that should be afforded to every single person in the country." Let's hope such a message is taken from the stage to the polls.
​
​
​
​Standing on Ceremony: The Gay Marriage Plays
Jeryl Brunner
11/22/11
​
I remember when my sister married the love of her life in 1991. People she didn't know very well asked if they could attend her wedding. They had never seen two brides walk down the aisle and they didn't want to miss something that seemed like such a rarity. It's not a freak show. It's not a spectacle. It's our wedding, thought my sister and her future wife. However, the affair proved to be a genuine declaration of their love and commitment. In fact, during the reception, the catering staff deemed it one of most fun weddings ever because nearly everyone hit the dance floor.
​
But it wasn't until 2004, nearly 14 years later, that the state of Massachusetts finally caught up with them. My sister, her wife and their two beautiful boys, who were four and eight, stood outside city hall as the original rabbi who first married them back in 1991 technically made it legal this time. Strangers congratulated them. Teenagers told them that they were cool. It was a long time coming.
​
But many other states had a long way to go.
​
Across the country in 2008 when it seemed that Proposition 8 was likely to pass in California (and thus prevent the rights of same-sex couples to marry), director Brian Shnipper, sat in his kitchen which he shared with his partner and had an epiphany. He remembers, "My dogs were at my feet and I thought, how are we any less normal or less deserving of the same rights that are afforded to any heterosexual couple in America?"
​
But what could he do? Shnipper turned to the all-powerful pen for answers. (Or actually, make that the pens of some of the greatest playwrights around.) "What if I were to create an evening addressing the issue," recalls Shnipper. " He called playwrights he had worked with and the first four said "yes." More were happily recruited (via friends and Facebook), until he had a compilation of hilarious and touching short plays, which he called, Standing on Ceremony.
​
The collection of plays was directed by Shnipper and performed to great acclaim in California. And most recently, with director Stuart Ross, the show opened off-Broadway at the Minetta Lane Theater with a portion of all ticket sales benefiting Freedom to Marry and other organizations promoting marriage equality.
​
Imagine a night of Pulitzer Prize-winning, Emmy-winning and Tony-nominated play writing gravitas (think Doug Wright, Neil LaBute, Wendy MacLeod, José Rivera, Moisés Kaufman, Paul Rudnick, Mo Gaffney Jordan Harrison). The actors -- Craig Beirko, Mark Consuelos, Polly Draper, Harriet Harris, Beth Leavel and Richard Thomas -- are no slouches either. All this from a moment of inspiration at Shnipper's kitchen table. I asked Brian Shnipper to tell me more.
​
Q: How were you able to make each play unique and special?
​
Brian Shnipper: The playwrights' voices were so completely different. And the plays that came in were complete polar opposites of each other so we didn't have to worry.
​
One of the playwrights asked me, "What are you looking for?" I thought, I don't need 10 love letters to gay marriage. I was really happy that they all came at it from a very personal level and from a very different personal standpoint. I was very happy that nobody was preaching. The writers gave such humor, complexity and humanity to their works.
​
Q: Not all the playwrights who wrote a piece for Standing On Ceremony are gay.
​
Brian Shnipper: When I first had the inspiration, my initial instinct was to recruit 10 gay authors. Within minutes I realized that was wrong. I needed to have everyone's voice. I wanted to include male and female gay writers, straight ones, people of color. I wanted it to be inclusive because the piece addresses the issue of inclusion of diversity.
​
Q: What do you hope people take away from the plays?
​
Brian Shnipper: I want them to walk away realizing that we should be afforded the same rights as anybody else.
​
In 2008, I directed the first benefit in Los Angeles with Debra Messing and Jason Alexander. Then I directed it for New York Theatre Workshop as a benefit in June 2010. Each time the show has gone up, people have walked up to me and said something like, "My son is gay and I'm dealing with the idea of, 'Do I really believe in the idea of gay marriage?'"
​
Standing on Ceremony helps families realize that we're not dealing with a religious issue. A lot of people come at this thinking that they don't want it passing federally because they think of it as a religious issue and it's not. It's a federal issue. It's a personal issue that we deserve the same rights as anyone else.
​
Also, I wanted to create an evening that reflected the complexity of the issue. This meant trying to see it from as many perspectives as possible. It also meant keeping it personal as opposed to political. You don't reach people by hitting them over the head, especially with an issue as polarizing as gay marriage. You need to draw them into a personal experience and move them. If it reaches them on a personal level, that's when they change. That's how you bring about change.
​
Q: Tell me more about what inspired the clever title.
​
Brian Shnipper: I started thinking about words associated with marriage when the phrase popped into my head. I thought what if "standing on ceremony" were to mean something else, what if it meant taking a stand on marriage as opposed to relying on formality or what's been done before. That was it, I had my title.
​
Q: Do you find that people are responding differently to the plays because of the passage of same-sex marriage rights in New York?
​
​Brian Shnipper: When we knew we were bringing Standing on Ceremony to New York, we wanted to include a new piece that would address the issue of it passing in New York. We wanted the plays to evolve as time goes on. And new pieces would come in that would reflect the change in the issue in America. This is the civil rights movement of our time. It's a piece that needs to be heard because it's so much a part of the politics of today.

Kathleen Chalfant, Patricia Kalember, Margo Martindale, Tom Wopat Set For Kingdom Reading
by Andrew Gans
July 30 2012
​
A reading of Terence Lamude's Kingdom of the Shore will be held Aug. 2 in Manhattan.
​
The by-invitation-only reading at Ripley-Grier Studios will feature the talents of Kathleen Chalfant, Patricia Kalember, Margo Martindale, Carolyn McCormick, Peter Malony and Tom Wopat. Brian Shnipper will direct.
​
Kingdom of the Shore, according to press notes, is a "comic drama that takes place on the front porch of the Moloney sisters' summer home that has been in the family for over 50 years. When a handsome offer is made on the estate, the sisters must contemplate their sisterly bonds, the need for closure and their own lives."
​
The play premiered at Capital Repertory Theatre in Albany last seaon where it was called a "poignant reflection of love, loss and the bonds of family."
Anderson Cooper coming to see CEREMONY - just had to include.
Rehearsal for the workshop of Lee Blessing's A View of the Mountains. John Getz, Chris McGarry and Jane Kaczmarek
Cast and crew for A VIEW OF THE MOUNTAINS with Lee at the center
Stephen Gifford's redering for the BBC set
Debra Messing and I after she performed in CEREMONY.
CEREMONY with Julie Hagerty, John Glover, Jane Kaczmarek, Bill Brochtrup, Rachael Harris and Paul McCrane at the Renberg Theatre.
Reading of DIARY OF A LOST BOY at New Dramatists. Dan Domingues, Lenne Klingaman, Alex Hernandez, Clark Carmichael, Heidi Armbruster, David Greenspan, Wyatt Fenner and Alison Fraser